Digital Farm is an innovative and unique facility which aims to support the digital transformation of agriculture in Serbia, the region and Europe. The Digital Farm consists of a physical and a virtual part.
At the physical part of the Digital Farm, different AgTech solutions – sensors, satellite images, drones, agrorobots, variable rate technology machinery and other – are deployed in the real-life agricultural production environment at the fields of Krivaja d.o.o. near Bačka Topola, Serbia.
The virtual part of the Digital Farm is the digital platform AgroSense. Using data collected from satellites, drones, robots, various sensors, and meteorological stations, AgroSense enables monitoring of crop conditions and planning of agricultural activities using a mobile phone or a computer.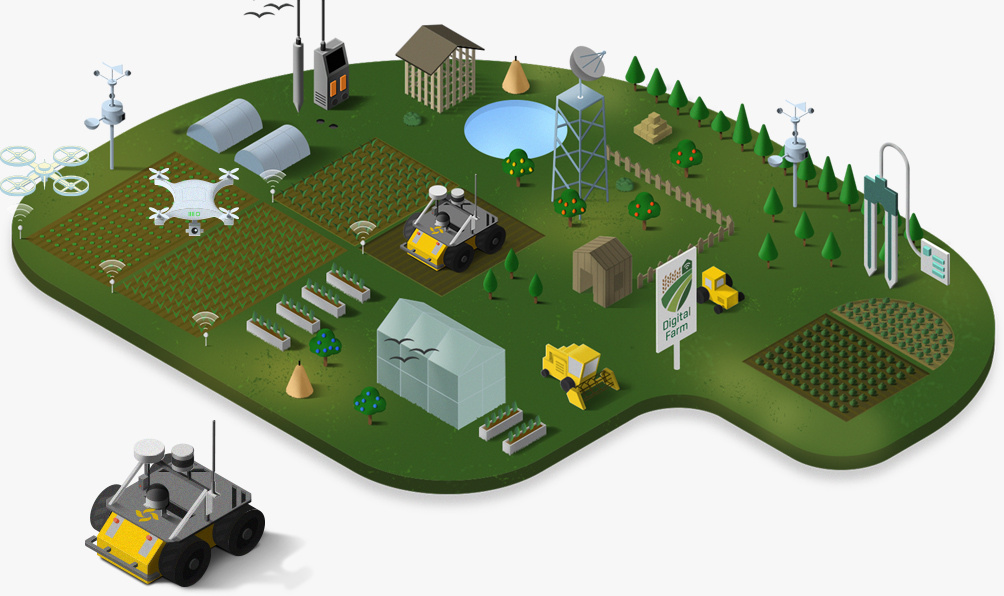 ×